These were a special order from my dear friend
wyckhurst for her littlest one. The design was her invention and I just made it work into a pair of longies!
These are done in Kamchatka Seamoss (teal) and Chickie Masla (yellow) Peace Fleece. Like Suzanne said, these colors are born to be together!



I also improved my ribbed waistband a bit.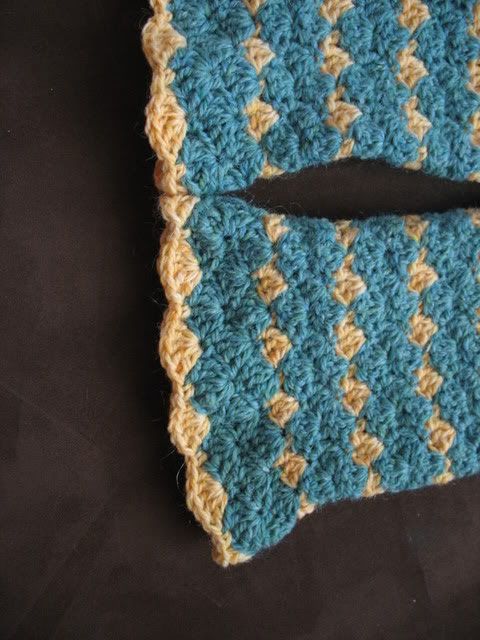 I love the flared legs on these!

These will go out once they are dry (they are being washed & lanolized).

I really appreciate everyone's patience with me as I try to learn the delicate balance of being a WAHM. I know the turnaround time for my customs list has not been ideal and I promise that you will all have your orders soon because I will be able to devote more time to crocheting (Travis is becoming more independent and nursing less, and Andrew is going to be on break soon). So Thank you!!