Going out on Monday for
loki_quinn... now that they are finally dry! That is one of the wonderful things about crochet soakers... they absorb SO MUCH! Although it does take them a bit longer to dry, but to me it is worth it.

Anyhow here they are...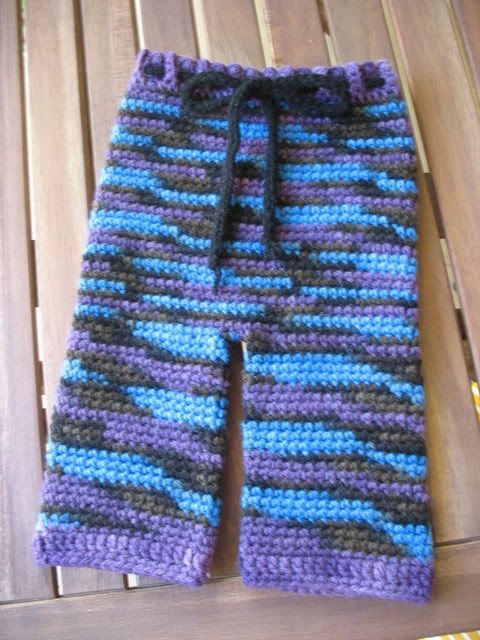 ETA: this is the soaker from which the yarn was rescued.
loki_quinn had purchased this as a size Large for her son, but unfortunately it was TOO large! She sent it to me and I made it into some longies for her little one on the way. :]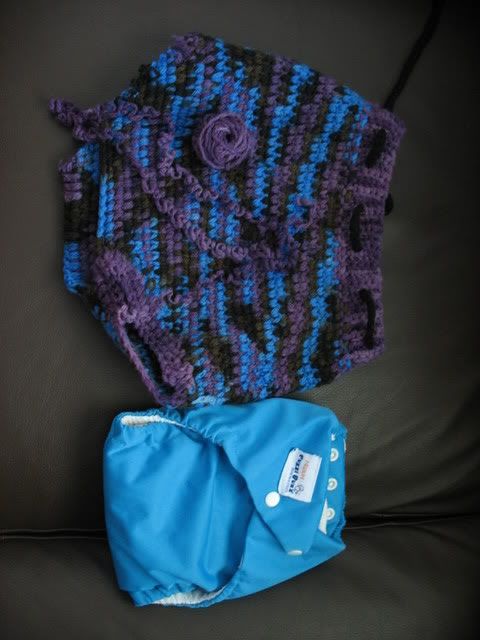 (the soaker next to a Medium FuzziBunz)